The Liberty Tribune
Our blog consists of vineyard happenings, winemaking insights, event highlights,
and curated quotes from Founders!

Happy Summer from Liberty!!

In this Issue:

Featured Wine: 2022 Sauv Blanc "Liberty Bell"

Save the Date: Oct 28 Harvest + Halloween + Pickup Party

Vineyard Veraison

History Spotlight: Patrick Henry

Follow Liberty on X/Twitter, Instagram, Facebook
WINE

Crisp refreshment for hot summer days!

Our 2022 Sauvignon Blanc has been the top seller this year. Only 74 cases were made.

Tasting notes: Aromas of honeydew, wet grass, lemon, kiwi, satsuma, chalk dust, and key lime. Pretty green hue.

Two ways to enjoy: At 40 degrees (fridge or on ice), crisp, bright lemon acidity, soft body, mouthwatering and thirst quenching at the same time. At 55 degrees, lusher flavors of pomelo, green apple, pear.

Pairing ideas include arugula salads, mellow cheeses (hard and soft) such as Pecorino Romano, dried fruits, poultry, seafood, panzanella, Mediterranean.

We now ship to: CA, CO, DC, FL, MA, MO, MN, MT, PA, TX, and VA! Let us know if we can add your state.

Featured Wine:
2022 Sauvignon Blanc
CLUB
Next Wine Club is the Veterans Day shipment.
Save the Date! The Wine Club Pickup Party will be Saturday October 28th, 1-4pm.
A celebration of Harvest and Halloween -
TRICKS (wine bottle and cork crafting options; games; costumes welcome!)
TREATS (wine, light pairings)
For those who choose shipping, shipment is scheduled to go out Monday 11/6/23.
More details and RSVP to follow.
Not a member yet? Join / More info here.
Some early inspiration...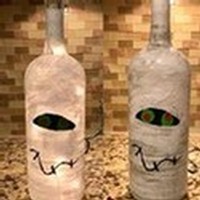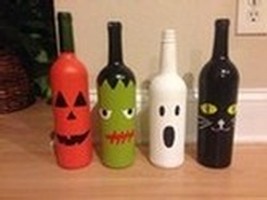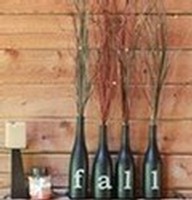 VINEYARD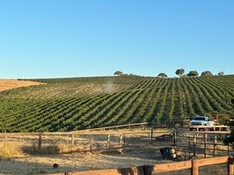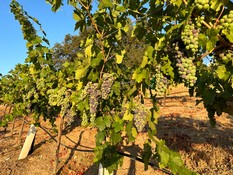 Veraison*
We are pleased to report that the vineyard is in great shape going into harvest! The rains this year set up a healthy growing season this summer.
Veraison is well underway in all varietals. We'll start taking measurements (brix, pH) on the Sauvignon Blanc next week. The last spray of the year is being completed today. Crop quality looks great, overall crop load looks to be normal to slightly below.
Last year we harvested the Sauv Blanc on Aug 16th - recall the protracted heat wave that accelerated EVERYTHING. This year, more normal / intermittent heat is allowing some extended time on the vine. With a new block coming online, we hope to have a larger crop of SB, to expand upon the popular 2022 white wine!
*Veraison is the change of color of grape berries from green to red and marks the transition from berry growth to ripening. (For white varietals like our Sauvignon Blanc, no color change but the berries become more translucent).
HISTORY

PATRICK HENRY

Born: 5/29/1736
Died: 6/6/1799
Virginia | Planter, Lawyer, Governor
"Give me liberty or give me death"
2017 Declaration

Patrick Henry is famous for his oratory skills, including his court victory in "Parson's Cause" in 1763, his opposition to the Stamp Act of 1765, and his legendary declaration "Give me liberty or give me death" at the 2nd Virginia Convention in 1775.

He twice served as Governor of Virginia, from 1776-1779 and from 1784-1786.

His plantation 'Scotchtown' in Hanover County, Virginia was designated a National Historic Landmark in 1965.

This month in American Revolution history...

08/07/1742 General Nathanael Greene is born in R.I.
08/05/1749 Thomas Lynch Jr., signer of the Declaration from S.C., is born.

08/27/1776 Battle of Long Island (NY)
08/16/1777 Battle of Bennington (VT)
08/22/1777 Battle of Staten Island (NY)
08/19/1779 Henry Lee wins the Battle of Paulus Hook (NJ)
​08/16/1780 Battle of Camden (SC)
08/30/1781 The French fleet arrives at Chesapeake Bay
08/07/1782 George Washington creates the Purple Heart Award
In anticipation of harvest - Prost!!
- Nick and the Liberty Team
We now ship to: CA, CO, DC, FL, MA, MO, MN, MT, PA, TX, VA ... and growing!