December 10, 2022 | Newsletter | Nick Gardner
December Newsletter
Happy Holidays from Liberty!

In this Issue:

Holiday Shipment Deadline

February Club Shipment

History Spotlight: Washington Crossing the Delaware
HOLIDAY ORDERS
Liberty for the Holidays
We'd be honored to be a part of your holiday+New Years celebrations and gift giving!
Please place orders by SATURDAY DEC 17th to ensure shipment on Monday Dec 19 (our last shipping day of the year!). Reminder to login to get your member discount.
Not a member? Use special holiday code HOLI2022 to get 17.76% off your wine purchases and shipping!
We now ship to: CA, CO, DC, FL, MA, MO, MN, PA, TX, and VA! Let us know if your state not listed.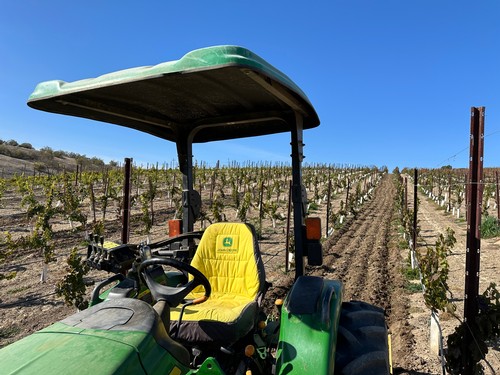 LIBRARY

Washington's Crossing
David Hackett Fischer, Oxford University Press, 2006.

"Six months after the Declaration of Independence, the American Revolution was all but lost. A powerful British force had routed the Americans at New York, occupied three colonies, and advanced within sight of Philadelphia.
Yet, as David Hackett Fischer recounts in this riveting history, George Washington—and many other Americans—refused to let the Revolution die. On Christmas night, as a howling nor'easter struck the Delaware Valley, he led his men across the river and attacked the exhausted Hessian garrison at Trenton, killing or capturing nearly a thousand men. A second battle of Trenton followed within days. The Americans held off a counterattack by Lord Cornwallis's best troops, then were almost trapped by the British force. Under cover of night, Washington's men stole behind the enemy and struck them again, defeating a brigade at Princeton. The British were badly shaken. In twelve weeks of winter fighting, their army suffered severe damage, their hold on New Jersey was broken, and their strategy was ruined.
... While British and German forces remained rigid and hierarchical, Americans evolved an open and flexible system that was fundamental to their success. The startling success of Washington and his compatriots not only saved the faltering American Revolution, but helped to give it new meaning." -- BarnesAndNoble.com
Best wishes for the Holidays and 2023!!
- Nick and the Liberty Team
Comments
Commenting has been turned off.