Elevated Turkey Burgers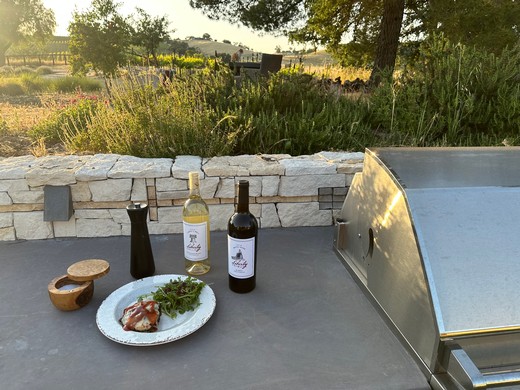 Recipe Date:
May 28, 2023
Measurements:
Imperial (US)
A delicious intersection of turkey, cranberry, feta, and spinach. Take liberties to dial up the flavor and customize with healthier components to elevate this family favorite! [healthier options shown in square brackets]
Ingredients
16 ozs Ground turkey [JennieO 99% Lean]
5 ozs Baby spinach [Organic Girl]
1/3 cup Dried cranberries [low sugar variety]
1 3/4 ozs Crumbled Feta [Athenos reduced fat original flavor]
1 Leek (or red onion or sweet onion)
Dash of Montreal Steak seasoning
Salt, pepper, olive [or avocado] oil
Sweet BBQ Sauce
Directions
PRE-PREP
Preheat grill to medium heat.
In a large pan, heat a drizzle of oil on medium high until hot.
PREP
Finely chop leek (or onion).
Chop baby spinach.
SAUTEE
Add the chopped leak to large pan, sautee for 1-2 minutes until slightly browned.
Add the chopped spinach. Sautee for 2-4 minutes - stirring occasionally - until the spinach is brighter green and slightly wilted.
COMBINE
Meanwhile, in a large bowl, combine the ground turkey, dried cranberries, feta, and seasoning.
Add the spinach+leeks to the bowl, mix, form into four burgers (or 6-8 sliders).
GRILL
For 7-8 minutes each side (all grills are different, check burgers' internal temp, avoid overcooking which can dry out turkey).
Option: Sliced Havarti cheese on top (add last 2 minutes of grilling)
SERVING
Brioche or onion buns. [we eat them bunless]
Sweet BBQ sauce (we like Stonewall Kitchen's Honey Barbeque Sauce!)
PAIRINGS
Pairs perfectly with our Simple Arugula Salad.
Enjoy with our '22 Sauv Blanc with the salad and burgers. Or switch to our '18 Syrah for the turkey burgers.
Enjoy! And experiment, make it your own!